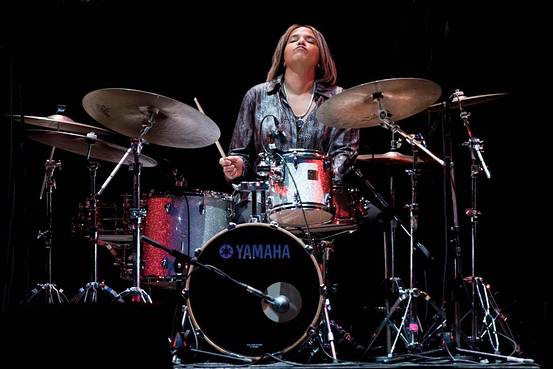 We blew it in 1964.
Coulda sent Dizzy Gillespie to the White House.
This time, let's get serious. It's time to draft Terri Lyne Carrington for 2020.
Why not?
With her latest release, "Waiting Game," Carrington articulates strong stances on issues that matter. As founding artistic director of the Institute of Jazz and Gender Justice at Berklee College of Music, she's shown that she knows how to take a stand, fight injustice and facilitate equity. And she has experience breaking through glass ceilings (she was the first woman to win a Grammy Award in the Best Jazz Instrumental Album category).
Carrington wrote her new album's title track right after the 2016 election," she told me. Four years later, its lyrics—"how much can we endure"; "complacency has its price"—can be heard as calls to action.
Her album release party at Manhattan's le Poisson Rouge felt a bit like a meeting of a nascent political underground. As she directed the flow of her band, Social Science, as vocalist Debo Ray and MC Kassa Overall sang out and spoke up, Carrington epitomized the sort of leadership that makes for effective change (rhythmically and politically)—that can swing a tune and, just maybe, the vote.
She's even got a campaign video ready to roll out: