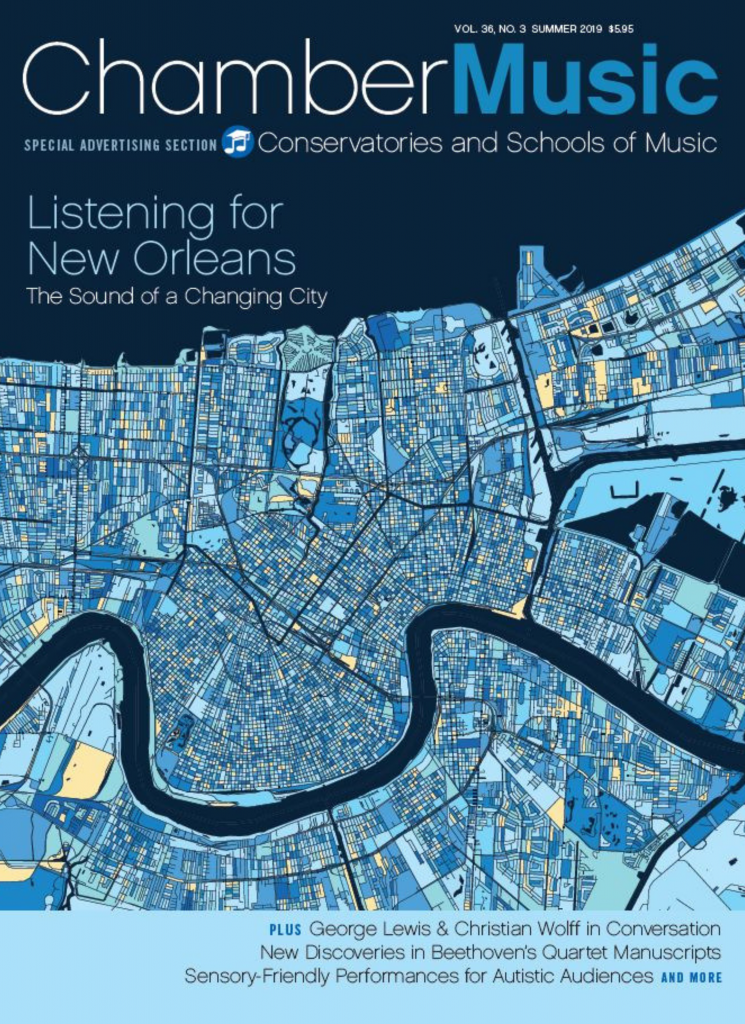 I've been thinking for a very long time about what New Orleans sounds like.
The city sounds like many things, sometimes all at once.
The city sounds like no other.
After it was mostly submerged in 2005, for a short time, the city sounded like nearly nothing.
In the Summer issue of Chamber Music Magazine, you can find one small slice of my research and my thinking about that topic.
Click on the link below, or scroll down for the text. Continue reading "What Does New Orleans Sound Like?"