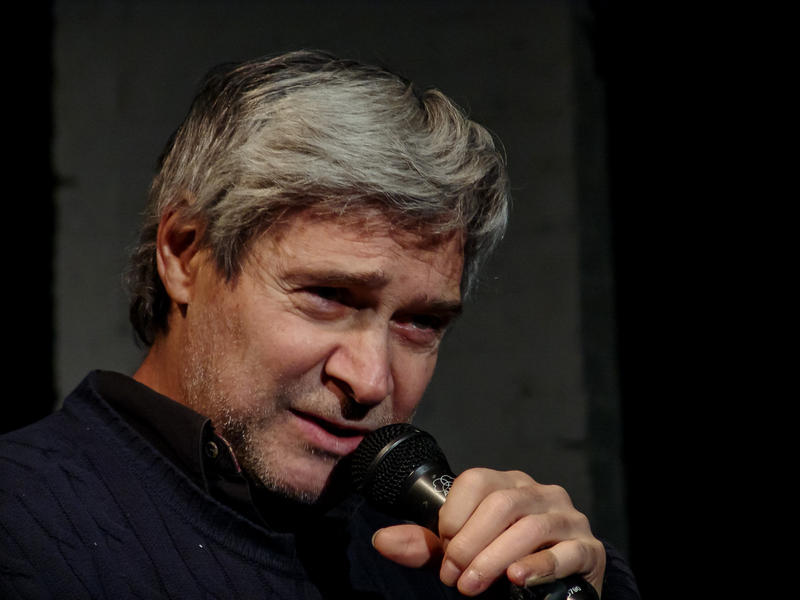 Just last week I was wrestling with writing a poem, and I sought out Steve Dalachinsky's advice. Maybe I just wanted his blessing.
My poem was about September 11 and though it was sincere and maybe even a bit elegant, it was also rather obvious. I'm not a poet.
Steve was. He shot back some smart and encouraging comments by email. Then he sent a poem of his, a tribute to trumpeter Booker Little. It spoke of "a trumpet forged from bullets," and had passages like this:
there are no bookers
little or no conveyers of new
grammar
and this:
eternal hope & slaughter & time signatures
& fingers all these fingers
we'd find another way to play
i'm sure if we didn't have them
When I found out Steve had died at 72, after suffering a stroke, I was surprised and sad. When I learned that his final act was to read his work at an art exhibition, I was unsurprised and I had to smile.
Steve was poet whose words danced with such rhythm and force and cool atop a wisdom gained directly from masters that he could write and speak about a scene that mostly defies the English language —his voice reciting his words, making beautiful sense alongside the greatest instrumental voices in Creative Music. He was part of the band, and the chorus around the band.
Steve was a bold man with a little boy's smile of wonder. He was a curmudgeon nonetheless ready to be amazed. He was what they used to mean when they called someone a New Yorker, back when that meant something other than money.
Steve was my friend, but he wasn't yet 30 years ago when he welcomed me into a scene I didn't yet comprehend. He was a handshake and a hug before every show because, well, he was at every show and he was like that, you know.
Steve won't be missing any shows, either. He'll find another way to play. Still, man, I'll miss those hugs.