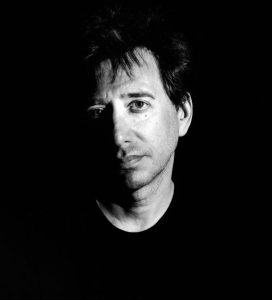 In the third-floor East Village walkup apartment John Zorn has called home since 1977—"my device to enable creativity," the alto saxophonist and composer calls the place—he reflected recently on his Masada project, now 25 years running.
"It began as my personal answer to what new Jewish music is," he said. "And it was a musical challenge. After writing so much conceptual music, I wanted to just write a book of tunes—the way Irving Berlin had a book of tunes, the way Thelonious Monk had a book of tunes."
That was 1993. He set about to mine the scales associated with Jewish music— a minor scale with a sharp 4th and a major scale with a flatted 2nd—and to serve the needs of modern improvisers like himself. He named the project Masada, for the ancient Judean fortress subjected to a deadly siege by troops of the Roman Empire.
That book kept growing, as did its implications for Zorn and an ever-widening community of musicians. By 1996, Zorn had written 205 Masada pieces, which gave rise to several important bands, not least his celebrated quartet with trumpeter Dave Douglas, bassist Greg Cohen and drummer Joey Baron. In the space of three months in 2004, he composed another 316 songs, to form a second Masada collection, "The Book of Angels," this time distributing them to a wide range of musicians, and leading to more than two dozen recordings by 20 musicians and bands for his Tzadik label.
The Book Beriah, Zorn's third installment of 92 compositions, brings Zorn's total number of Masada compositions to 613 (the number of mitzvot, or commandments, contained in the Jewish Torah). He's celebrated The Book Beriah with sprawling concerts at Manhattan's Symphony Space in 2014 and earlier this year, displaying the range of expression it invites.
This time, rather than release the music in a an extended series of recordings, he's making all the music available in one gorgeous, limited-edition 11-CD box set. Zorn is offering The Book Beriah in a variety of formats—CDs, autographed sets, bundles with T-shirts, LPs featuring highlights only—for pre-order through PledgeMusic, a crowd-funded, community-building web retailer.
You'll find sample tracks at the site! Continue reading "With The Book Beriah, John Zorn Closes the Book on Masada with Force and Feeling"