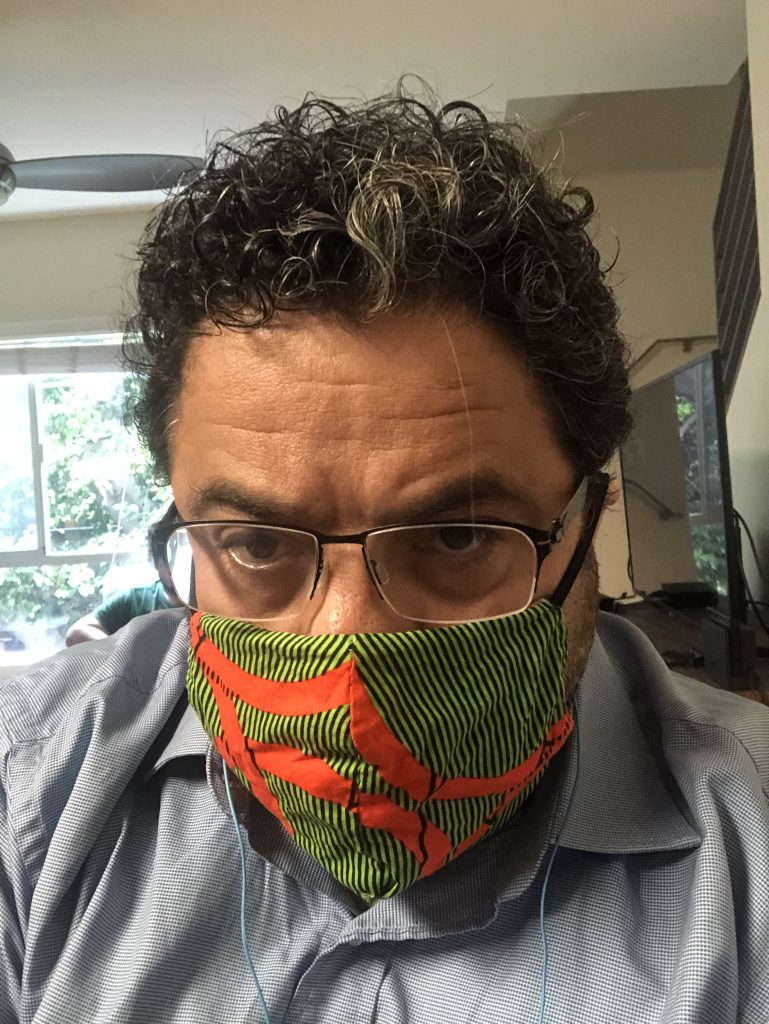 COVID Conversations is a series that  looks back through my talks with musicians since we first got locked down and moves forward as long as we're stuck where we are.
At the Passover Seder I attended last month, the Four Questions came and went without the usual fanfare. Zoom meetings can be like that. Yet that first question—Why is this night different than all other nights?—struck me with fresh, COVID-era implication.
All questions are newly timely right now.
The title track of Arturo O'Farrill's new release, "Four Questions" are drawn from the W. E. B. Du Bois's book, "The Souls of Black Folk":
What does integrity do in the face of adversity / oppression? What does honesty do in the face of lies / deception? What does decency do in the face of insult? How does virtue meet brute force?
O'Farrill was moved to consider these questions by the author, activist and theologian Dr. Cornel West, via West's 2014 speech  to a packed house at Seattle's Town Hall a few days before his 10/13 arrest at the "Moral Monday" Civil Disobedience Actions in Ferguson, Missouri, in response to the fatal shooting of Michael Brown. O'Farrill met West at another protest against police brutality, and again at a symposium where they both spoke. The two got to talking—about shared commitments to social justice and swinging rhythms. O'Farrill ended up composing a piece, which had its premiere performance at The Apollo Theater in 2016, for which his Afro Latin Jazz Orchestra was joined by Dr. Cornel West as a guest soloist, conductor, and percussionist. As recorded, "Four Questions," the centerpiece of an album devoted exclusively to O'Farrill's compositions,  is dense and intense, by turns angry and celebratory; it's about ancestry, shared inheritances and a common sense of purpose.
O'Farrill typically splits his time between New York City, where he leads the nonprofit organization he founded, the Afro Latin Jazz Alliance, and Los Angeles, where directs a program in Global Jazz Studies for UCLA's Herb Alpert School of Music. Now, he's holed up in L.A. for the foreseeable future. We talked about his collaboration with West, and about what this extended moment means. Continue reading "COVID CONVERSATIONS, Vol. 1: Arturo O'Farrill"